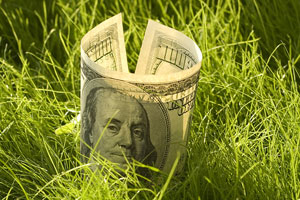 RESOURCES

Special Topics
What is a Registered Investment Advisor (RIA)
A Registered Investment Advisor (RIA) is an Investment Advisor that is registered with the Securities and Exchange Commission or a state's securities agency. Individuals or firms that receive compensation for giving advice on investing are deemed to be investment advisors. A Registered Investment Advisor must adhere to a fiduciary standard of care laid out in the US Investment Advisers Act of 1940. This standard requires RIAs to act and serve in a client's best interests at all times.
---
What is a Chartered Financial Analyst (CFA)
The Chartered Financial Analyst (CFA) designation is a professional designation offered by the CFA Institute to investment professionals. To obtain the charter, a candidate must complete a university degree and four years of qualified, professional work experience, in addition to passing the three exams that test the academic portion of the CFA program. CFA charter holders are also obligated to adhere to a strict Code of Ethics and Standards governing their professional conduct.
---
What is a Fee Only Investment Manager
A fee-only financial advisor can only receive compensation directly from clients. A fee-only financial advisor cannot receive compensation from a brokerage firm, a mutual fund company, an insurance company, or from any other source than clients. This means they represent clients and client interests when giving you advice.