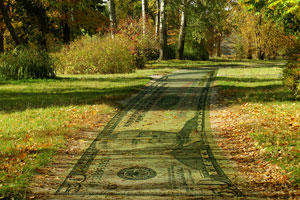 COMPANY ADVANTAGES

Perceptive Edge Advantages
Our Story & Defining Characteristics
Perceptive Edge Investment Management, Inc. is the name of our firm and it was incorporated in 2002 as a Registered Investment Advisor. Our goal is to provide confidence in guiding complex decisions, provide oversight based on wisdom, and offer extensive knowledge backed with formal educations. At the onset, the firm was focused on providing investment services to individuals. Today, our services have expanded to include retirement plan consulting, endowment & foundation consulting, along with individual investment & retirement management services.
By always acting in a fiduciary capacity, we provide objective and unbiased investment advisory services to our clients. Our fees are paid directly by our clients which aligns with the interests of clients. We accept a fiduciary status and execute all decisions with the best interest of our clients in mind. Our focus is to provide service and attention to detail that larger firms find difficult to match. We embrace a research process designed for meeting fiduciary obligations.
Defining Characteristics
What would you look for in an Independent Investment Consultant?
An experienced consultant can add confidence in guiding complex decisions. Experience not only comes through time, but requires a focus on continual learning.
Fiduciaries are looking for recommendations based on wisdom. Wisdom is the ability to apply perceptions and knowledge to produce optimum results.
Extensive knowledge comes from a desire to research at a deeper level. It only comes with experience and education.
A consultant without a formal education in their discipline matter leaves fiduciaries in a vulnerable position.
A consultant with integrity has an intuitive honesty which aligns with fiduciary objectives.